Biodiversity

Climate & Energy

Just Transition
Latest news
Op-ed by Ioanna Theodosiou at Oikonomikos Tachydromos.
The Green Tank and the Association of Active Youths of Florina- OENEF successfully co-organized a "Youth Empowerment Workshop for the Just Transition".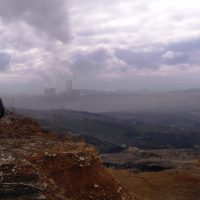 In the first three months of '23 the carbon footprint of electricity production declined by 21.5% compared to the same period in 2022 and by 39.6% compared to the 5-year average. By April 2023, #PPC has spent 38.1% of its total carbon budget available for the year according to the clauses of its sustainability-linked bonds.
Twitter
Twitter feed is not available at the moment.