Biodiversity

Climate & Energy

Just Transition
Latest news
The Green Tank, an Athens-based environmental think tank and ClientEarth, an organization of environment lawyers, have announced today their decision to withdraw their challenge against the Greek government's decision to illegally extend the lifetime of one of its most polluting plants, the lignite-fired Thermal Power Station (TPS) Amyntaio.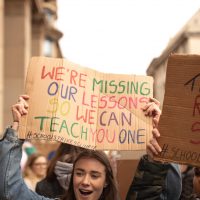 Nikos Mantzaris participated in an online debate on the formulation of a national Framework Climate Law organized by the Institute for Sustainable Development of the European Public Law Organization (EPLO) on Thursday, April 8, 2021.
Article by Nikos Mantzaris on the opportunity arising from the escalation of carbon prices to fund the Just Transition of Greece's lignite regions through the public revenue from auctioning of CO2 allowances.