Biodiversity

Climate & Energy
Latest news
Ioanna Theodosiou and Nikos Mantzaris from The Green Tank participated in the 3rd Forum of Mayors on Just Transition. The Forum, seeks to bring together mayors of coal and lignite regions from across Europe to exchange good practices and explore joint actions on issues related to the shift of the local economies towards a sustainable direction.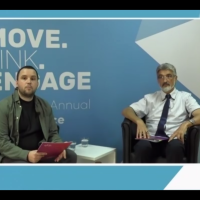 Nikos Mantzaris gave a presentation on the role of Non-Governmental Organizations in the Just Transition of lignite regions to the post-lignite era at the 6th Regional Conference "Move.Link.Engage: Partnership, Solidarity and Responsibilityin the Post-COVID 19th Era" organized in September 21-23 by the Belgrade Open School (BOS) with the support of the Swedish Embassy in Belgrade.
It is one year since the Greek Prime Minister announced the historic commitment that Greece is to completely phase-out lignite by 2028 (at the latest), speaking at the UN Special Climate Action Summit in New York.