Biodiversity

Climate & Energy

Just Transition
Latest news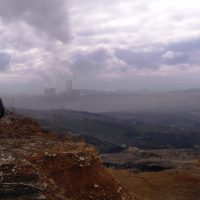 In the first 10 months of 2023, 12.33 million tonnes of CO2 were emitted from Greece's power sector, decreased by 3.79 million tonnes (-23.5%) compared to the same period in 2022. Even greater reduction in emissions from PPC's thermal power plants (-26.2%).
Nikos Mantzaris participates in a panel discussion about regional NECPs in the Annual meeting of the Initiative for coal regions in transition in the Western Balkans and Ukraine.
Renewables and large hydro (21,069 GWh) covered more than half of the demand (50.8%) in the first ten months of 2023. In October 2023 the highest monthly production from large hydro (441 GWh) for 2023 was recorded. Additionally, it was the second net export month for 2023 after September, with net exports of 99 GWh. On the other hand, lignite and fossil gas recorded increase compared to October 2022 (+29.2% and +67.3% respectively).