Biodiversity

Climate & Energy

Just Transition
Latest news
Discussion with Ioli Christopoulou on the radio show Euranet, SKAI 100.3 on Nature Restoration Law.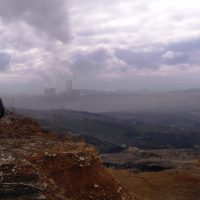 In the first 10 months of 2023, 12.33 million tonnes of CO2 were emitted from Greece's power sector, decreased by 3.79 million tonnes (-23.5%) compared to the same period in 2022. Even greater reduction in emissions from PPC's thermal power plants (-26.2%).
Nikos Mantzaris participates in a panel discussion about regional NECPs in the Annual meeting of the Initiative for coal regions in transition in the Western Balkans and Ukraine.